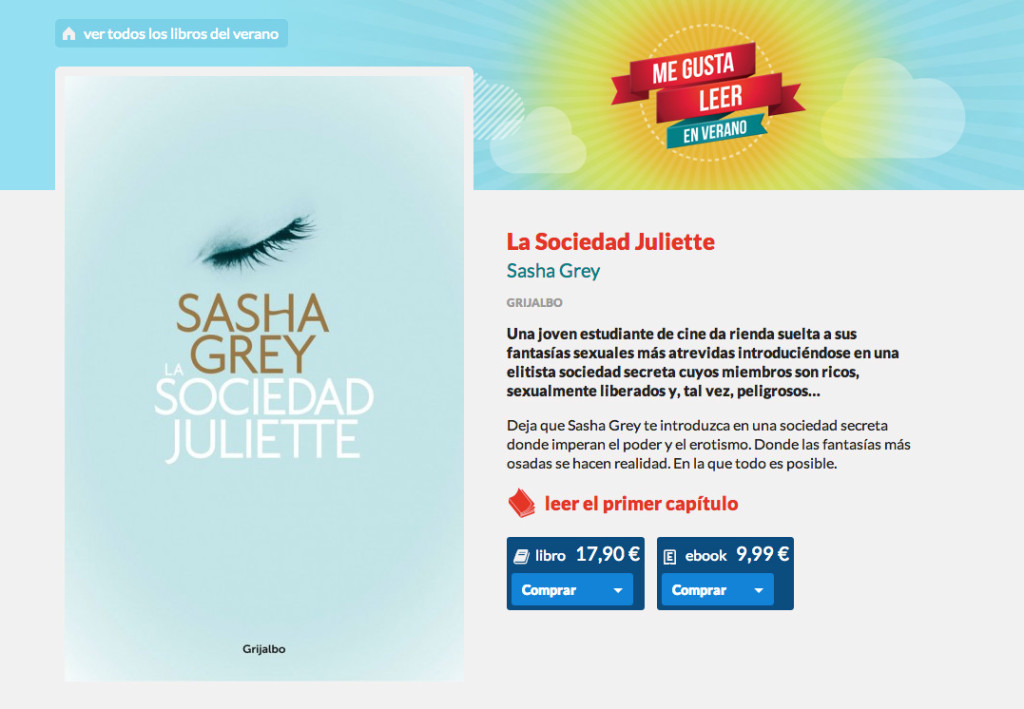 The brief
We were asked to create a template for which could be easily repurposed for different book sales campaigns. We were also asked to present propoals for the graphics of the first campaign – "Me gusta leer en verano" (I like to read in summer).
What we did
Template design
It was clear that the site would need only two templates: an index showing the list of books available and a detail page for each book, including purchase links. As usual (and following the client's preference) we built these as templates for WordPress, allowing the client to manage the content easily and without technical knowledge. We integrated a category system allowing books to be assigned to specific campaigns and the campaign shown on the site to be switched at any point simply by checking a box, making it extremely easy to reuse the site for new campaigns, without having first to remove previous content.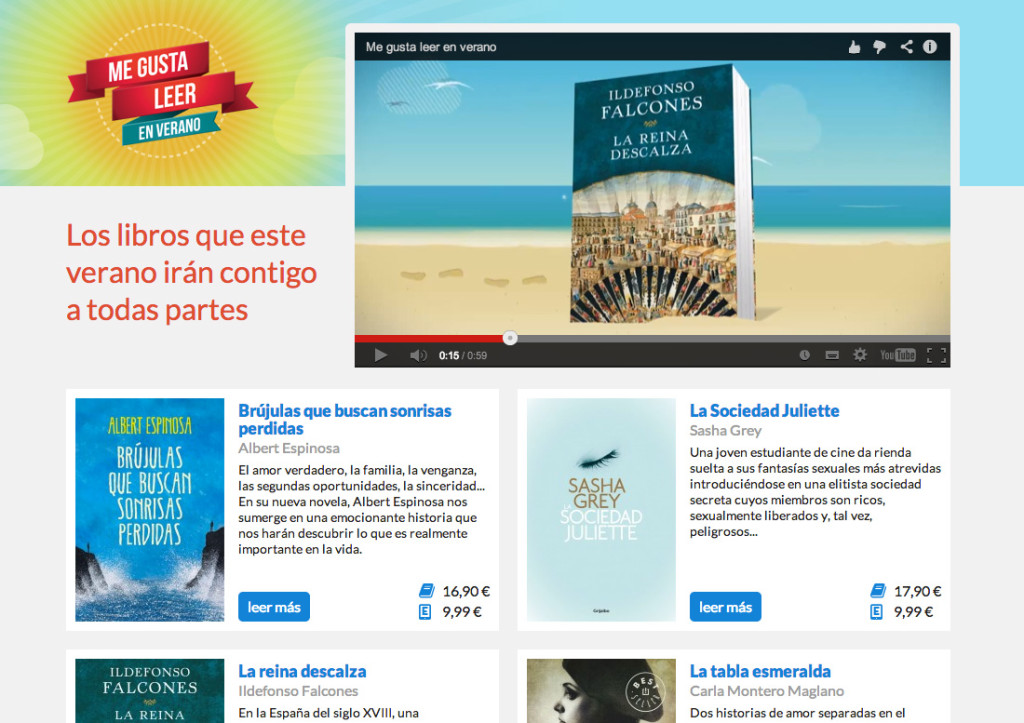 Summer illustrations
Our graphic proposal for the summer reading campaign involved wry combinations of literary / book ideas with typical images of summer: the torso of a reader who got so engrossed in his book he forgot to get out of the sun; a watermelon whose dripping juice becomes blood, for a thriller; a dropped ice-lolly as the lighthearted symbol for a tragedy.