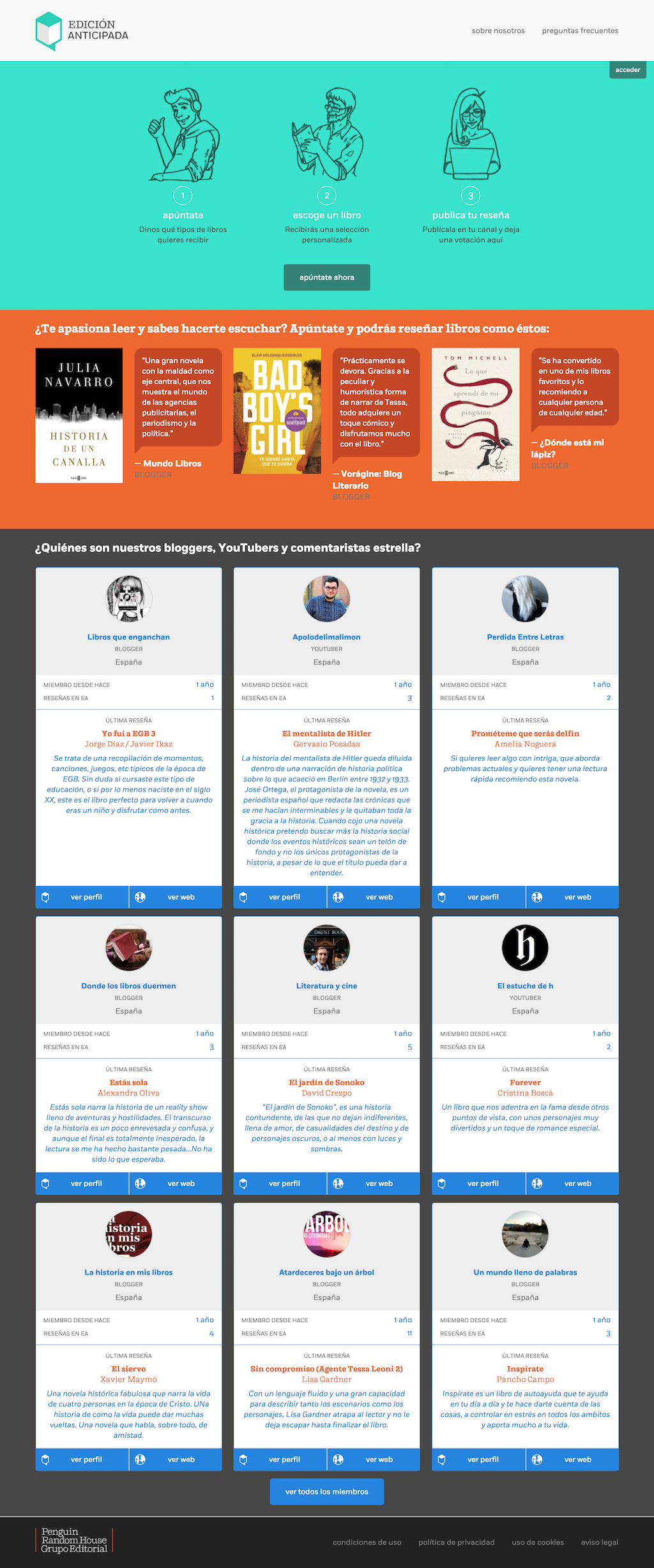 The purpose of the site was to allow Penguin Random House Grupo Editorial's marketing department to open a dedicated channel of communication with literary bloggers and book reviewers who publish on the internet and social media outside the traditional spheres of newspapers, magazines and television, and to gather reviews and ratings of new books from these [I hate this word] 'influencers' conveniently and cost-effectively.
But an effort was made to give the reviewers not just a free book every now and then, but also a respectful platform and a bit of visibility in return for their opinions on new titles.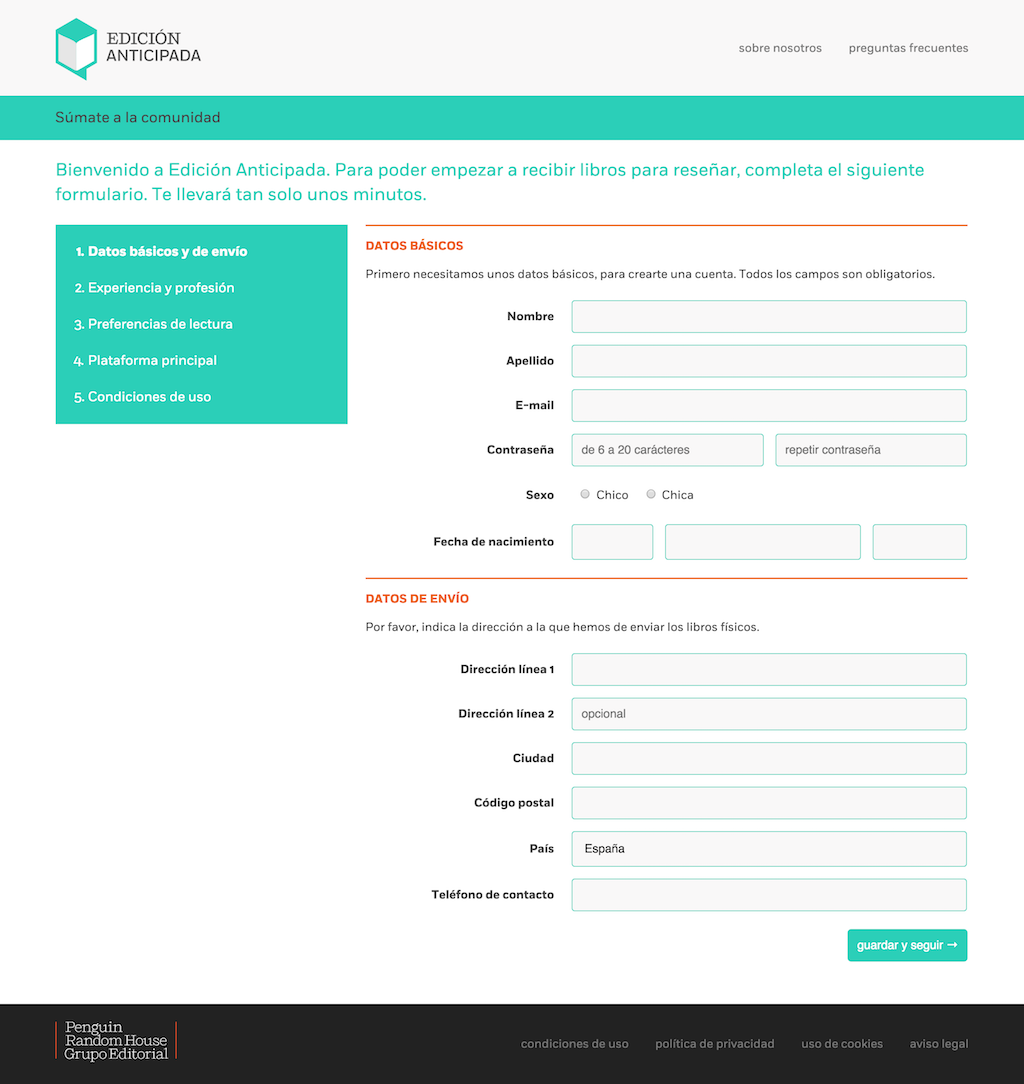 At the time of writing (Dec 2017), Edicion Anticipada has gathered over 3,000 reviews, and has over 7,000 registered users!